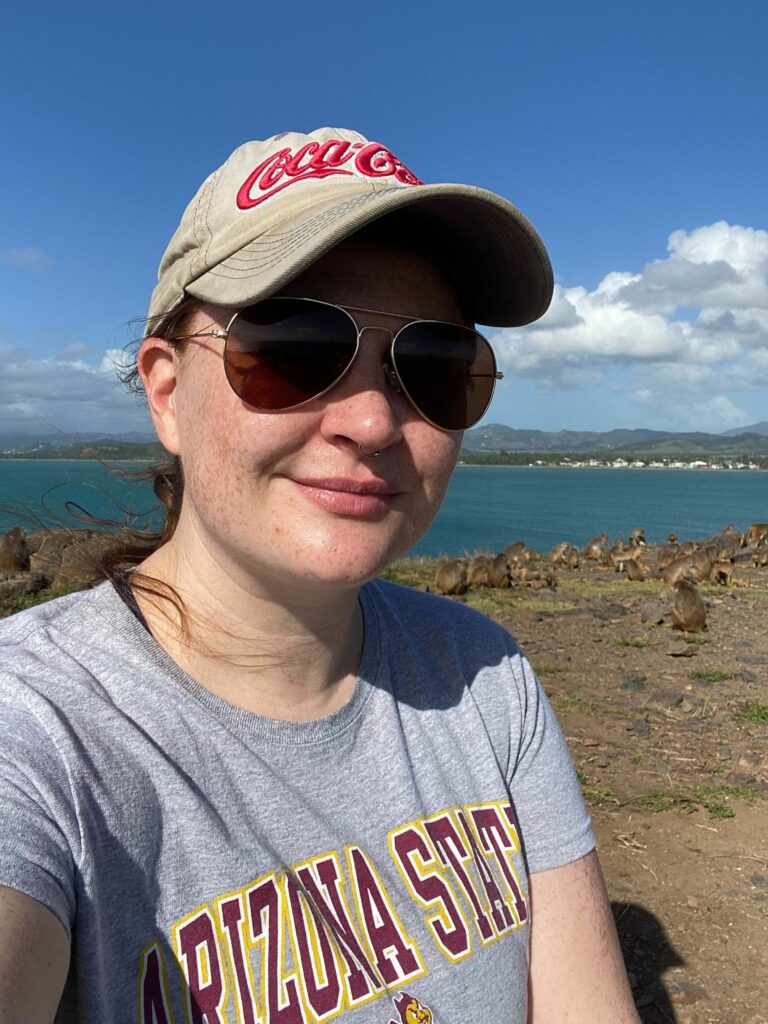 Hello, my name is Kelsi Watkins (she/her) and I am a neuroscience PhD student in the SMack Lab. I am broadly interested in factors influencing changes in gene expression in the brain.
My current research involves analysis of single-nucleus RNA sequencing data from Rhesus macaque brains, with a focus on changes in gene expression across the lifespan.I completed a BS in Animal Science in 2015, a BS in Biochemistry & Molecular Biology in 2020, and an MS in Neuroscience & Behavior in 2022, all at the University of Massachusetts Amherst. While there, I conducted molecular neuroscience research using the nudibranch sea slug Berghia stephanieae.
Outside of the lab I enjoy hiking with my dogs, playing board games, and listening to fantasy and sci-fi audiobooks (okay, I do that last one in the lab sometimes too).
Email klwatki5_at_asu_dot_edu
Office LSC 213